Specialised and Dot Matrix
Specialised & Dot Matrix
Olivetti Dot Matrix Printers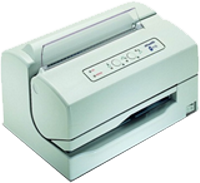 PR4 SL
OLIVETTI
Single station impact dot matrix printer
Automatic alignment and positioning from front
High throughput; Small overall dimensions; Can mount an optional MICR reader

Multi-application capability: invoice printing, cheque handling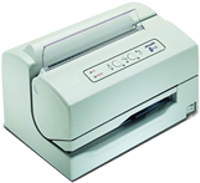 PR4 SL Micr
OLIVETTI
Single station impact dot matrix printer
Automatic alignment and positioning from front
High throughput, Small overall dimensions, MICR reader

Multi-application capability: invoice printing, cheque handling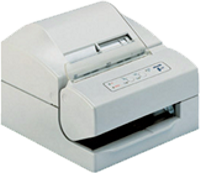 PR4 DR
OLIVETTI
Three stations impact dot matrix printer receipt, journal & slip
Flexible paper management, Excellent productivity
Automatic paper roll loading both for receipts and journal

Low noise level and high operating speed
PR2 10 Plus
OLIVETTI
One of the smallest and quietest models in its product class
Superior printing speeds, Management of all bank forms
Std. Sheet Dual Scan Document Feeder, Max 550 Sheet

Single-side or Dual-side colour scanner configuration
The Olivetti PR4 SL and PR4 SL Micr dot matrix printers will handle all your cheque handling, invoice printing with multi-application capabilities. The Olivetti PR4 SL Micr includes the MICR reader.
The Olivetti PR4 DR and PR2 10 Plus offers advanced capabilities, outstanding productivity in printing and paper management, low noise level and high operating speed that makes it top performers in its market class.
Digital Revelation only brings you the best quality in products and service.
Call us today for more information on these products with live demos available on some products and for the latest pricing. Contact us regarding a set appointment or price inquiry.